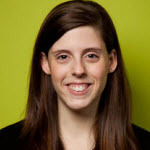 Get ready to drool over this custom dining guide for ConveyUX attendees. Here's a list of some of the best eating and drinking establishments near the conference center curated by Adria Saracino, the owner of lifestyle blog The Emerald Palate. When not eating her way around Seattle, you can find her heading up the content strategy efforts at Distilled, a digital marketing agency based in London, New York, and Seattle. Follow her on Instagram or twitter to find more inspiration of what to do during your trip in Seattle.
Within Walking Distance from the Hotel
Where to Eat
One of Tom Douglas' Restaurants
No one in Seattle gets more of my money than Tom Douglas. When I eat out for lunch I'm likely heading to one of his joints. Below is a list of the ones he has in the downtown area, as well as recommendations of which ones are my favorite.
If you don't know Tom Douglas, he's a famous Seattle-based chef. He's traditionally known for Pacific Northwest cuisine (think fish, fresh local ingredients), but over the past few years he's expanded into all types of cuisines.
He has 15 restaurants and counting, most of which are downtown. He tends to congregate his downtown restaurants near Fourth and Virginia or Pike Place Market. Here's a break down of what I think are his best places, but check out his website because there are 10 restaurants total in the downtown area.
Dahlia Bakery
website | Yelp | 2001 4th Avenue, Seattle, WA 98121 | lunch only
Hands down this is where all my money goes. I come here probably once every 2–3 weeks specifically for his tomato soup, life-changing peanut butter cookies, and whatever hot turkey sandwich is on the menu for the day. This is a small hole in the wall without seats, but it's worth a stop.
If you'd like a sit-down option, I suggest still stopping by here to get a dessert for on the way back to the conference. And pro tip, skip Dahlia Lounge. It's a fancier sit-down restaurant, but it serves items available at Dahlia Bakery for more money. I don't think it's worth it.
Home Remedy
website | Yelp | 2121 6th Avenue, Seattle, WA 98121 | best for lunch
Things start get confusing when you talk about Home Remedy. That's because it's connected to two other Tom Douglas restaurants: Assembly Hall and Tankasan. Think of it like a classy, gourmet food court that also includes a carefully curated artisan grocery shop.
Home Remedy is where you find the grocer and more of that traditional food court style experience. You'll find a salad bar, pizza counter, deli, and a made-to-order rice bowl counter (my top pick here).
On the other end of the building is Assembly Hall. This is more of a coffee shop. You'll find a lot of juices and bagel sandwich options, but what I think is the best is the fried chicken picnic. It's hands down one of the best fried chicken sammies in the city.
Tanakasan is a sit-down Asian fusion restaurant. You'll see on Yelp this place only has three stars, but that's because it's not a consistently great experience. All the food is good, but you need to know what to order if you want a great meal. The best items at Tanakasan are the following, and are all above a three-star rating:
Congee (I consistently crave the doughnut it's served with)
Ramen (really, really flavorful broth, which in my opinion is key to good ramen)
Caramelized coconut beef rice bowl (crispy shallots & beef make this dish)
Loco moco (a belly-bomb burger basically)
Tanaka family fried rice (love the egg on this)
Serious Pie
website | Yelp | 316 Virginia Street, Seattle, WA 98121 | good for lunch and dinner
I'm going to be honest; I don't love this place. However, you can see from its four-star rating on Yelp that I am a minority so I felt it my duty to let you know about it. It's a small, sit down (fancy) pizza joint. It's more of a flat bread style, but it has a lot of really interesting topping options. My beef with Serious Pie is that the crust reminds me more of focaccia, which is too oily for me. But if you don't mind a greasier pizza then you'll probably love this place.
Matt's in the Market
website | Yelp | 94 Pike Street, Suite 32, Seattle, WA 98101 | good for lunch and dinner
If you haven't been to Seattle before, you're likely very excited to check out Pike Place Market. I hate to break it to you, but it's a tourist destination full of tchotchke. There are only a few places worth checking out for food: the Daily Dozen Doughnut Company, DeLaurenti for another great peanut butter cookie or specialty Italian grocery items, Savor Seattle if you want to do a solid food tour, and Matt's in the Market.
Matt's is kind of hard to find and a touch pricey for lunch, but it's a great example of Seattle cuisine. While the menu changes based on available market ingredients, it consistently has great sandwiches. And since it's off the beaten path you won't run into as many tourists.
Mamnoon
website | Yelp | 1508 Melrose Avenue, Seattle, WA 98122 | good for lunch and dinner
If you're willing to walk up the hill toward Capitol Hill you'll open a treasure trove of eating and drinking options. Mamnoon is one of the first places you'll hit in this neighborhood and it is fantastic. It's a Mediterranean place with a lot of really great plates for sharing. While it's great for lunch and dinner, head there for lunch if you want a cheaper bill.
While you're in the area, you can also walk up the street to Melrose Market. It has a few different shops under one roof, including a butcher, cheese shop, bar, deli, flower shop, home goods store, amazing clothing shop (Glasswing), the best oysters (Taylor Shellfish), and a fancy sit down restaurant (Sitka & Spruce). In my opinion, this would only be a viable option for lunch if you wanted to make a picnic out of it (a little charcuterie there, some cheese there, oysters to finish) because I have strong feelings against the deli place there, but it's a good stop to make to experience Seattle vibes if you have the time.
Long Provincial
website | Yelp | 1901 2nd Avenue, Seattle, WA 98101 | good for lunch and dinner
If Seattle does one type of ethnic cuisine well, it's Asian – particularly Vietnamese. Long Provincial is the downtown sister restaurant of the Tamarind Tree in the International District (which is also really good, just further away). It does pho really well, and it has a ton of great appetizers and salads for sharing.
I Love My Gluten Free
website | Yelp | Westlake Park, 401 Pine Street, Seattle, WA 98101 | THURSDAY ONLY food truck, lunch only
If you're gluten free, or just want something wholesome and satisfying, check out I love my GFF on Thursday. It's literally a street cart. I wouldn't be surprised if you judge it like I did when I first checked it out. But look past that. It has only two quinoa bowls that are done really well. And last time I was there it offered a free cookie with a Yelp check-in, which makes the deal all the sweeter.
Skillet
website | Yelp | McGraw Square, 531 Stewart Street, Seattle, WA 98101 | FRIDAY ONLY food truck, lunch only
Skillet was the first street food truck in Seattle. It's now expanded into brick and mortar locations, but it still has two food trucks that roam the streets. On Fridays it's downtown offering up scrumptious poutine, a burger with bacon jam, and one rotating special. If you're lucky, it will be its kale Caesar salad or fried chicken Sammy.
RN74
website | Yelp | 1433 4th Avenue, Seattle, WA 98101 | good for lunch and dinner
I really don't want to like RN74 because every single time I've been there the service is not great. However, there's no denying the food and cocktails are fantastic. Make sure you get the tomato soup fondue – even if you don't see it on the menu ask for it. I also have a friend from France who insists the beef bourguignon is the best she's had in America. That's saying something.
Where to Drink
Zig Zag
website | Yelp | 1501 Western Avenue, Suite 202, Seattle, WA 98101
Zig Zag is a cocktail bar that has been rated the best in Seattle by the Travel Channel and GQ magazine. Just go here. You won't regret it.
Rob Roy
website | Yelp | 2332 2nd Avenue, Seattle, WA 98121
Rob Roy has also been listed one of the best bars in America by Food & Wine and Esquire magazines. It has a cool lounge atmosphere and some really stellar cocktails. Hell, there is one with gunmetal in it. Gunmetal. It's delicious.
Bathtub Gin
website | Yelp | 2205 2nd Avenue, Seattle, WA 98121
This is a speakeasy so it's difficult to find. The address is on 2nd Avenue but you really need to go in the alley that is between 1st and 2nd Avenue off of Blanchard Street. It's one of those places that has a menu, but the bartenders are knowledgeable, friendly, and willing to make you something custom.
Shorty's
website | Yelp | 2222 2nd Avenue, Seattle, WA 98121
Shorty's isn't just your average dive bar. It's a dive bar with a lot of pinball machines in the back room. It's a fun environment and hangout where you'll actually find locals.
A Longer Walk (or Short Bus Ride), but Worth It
Where to Eat
Umi Sake House
website | Yelp | 2230 1st Avenue, Seattle, WA 98121 | dinner only
Umi has a great happy hour that goes all the way until 8 pm. Usually sushi happy hours include only fried appetizers and California rolls, but Umi gives you discounts on the real deal – nigiri, sashimi, and rolls with actual raw fish in it. Nothing is better than good sushi that comes cheap.
Salumi's
website | Yelp | 309 3rd Avenue South, Seattle, WA 98104 | lunch only
Salumi's – owned by Mario Batali's family – is real frustrating. It's sooo good, but has the most annoying hours. It's only open 11–3:30 pm Tuesday through Friday. And the lines are long. Sometimes real long. While I haven't done it, word on the street is you can call ahead to place your order and avoid these said lines. You should probably do that, and make sure to order early enough to get the meatball sub before it runs out. It's hands down the best meatball I've ever had – and my mom would be really sad if she knew I wrote that somewhere on the internet.
Hole in the Wall
website | Yelp | 215 James Street, Seattle, WA 98104 | lunch only
If you like BBQ, this is likely the best in Seattle. Its name delivers – it's a hole in the wall with hardly any seating serving amazing pulled pork, chicken, and brisket sandwiches. If it's available, get the sampler so you don't have to choose. And don't forget the cornbread that sells out daily.
Little Uncle
website | Yelp | 88 Yesler Way, Seattle, WA 98104 | lunch only
If you think you like Thai, wait until you try Little Uncle. It's in a basement below street level and serves authentic Thai cuisine that will make you rethink your definition of what constitutes Thai cuisine.
The London Plane
website | Yelp | 300 Occidental Avenue, Seattle, WA 98104 | lunch only
There's actually two London Planes: The London Plane and The Little London Plane. The former is part grocer, part florist, and part sit-down restaurant. The latter is more a wine bar with food that also sells some fun curiosities. It's owned by Seattle celebrity chef, Matt Dillon, who also owns bar Sajor across the street and Sitka & Spruce in Melrose Market.
Spinasse
website | Yelp | 1531 14th Avenue, Seattle, WA 98122 | dinner only
If you're heading up to Capitol Hill (which you should), consider stopping for a fancier dinner at Spinasse. This restaurant is in my top three favorite restaurants in Seattle and serves fine dining Italian cuisine. It has one of the best tasting menus out there. Despite the price it serves every single dish on its menu besides dessert. While everything is amazing, it's standout dishes are the ragu and rabbit meatballs. Skip dessert and go to Old School Frozen Custard down the street for the best chocolate ice cream in Seattle.
Quinn's
website | Yelp | 1001 East Pike Street, Seattle, WA 98122 | dinner only
This gastropub serves great beer, but it's known for its burger. It's the same peeps that own Spur (a great, fine dining gastropub downtown), The Tavern Law (more below), The Old Sage (a classy bar near Tavern Law), and a few others.
Via Tribunali
website | Yelp | 913 East Pike Street, Seattle, WA 98122 | dinner only
I'm originally from New Jersey, so I'm super picky with pizza. While this is by no means similar to New York-style pizza (it's Neapolitan), it's friggin' delicious. I always get the Margarita pizza because it doesn't let the pizzeria hide a poor base beneath toppings. I can't even describe the flavor that makes me want the same thing every single time I go here. It makes me salivate just thinking of it. But if the thought of not getting toppings appalls you, there are a ton of really great options. If it ends up being a late night, there's also a great happy hour that serves $5 pizzas.
Where to Drink
Capitol Cider
website | Yelp | 818 East Pike Street, Seattle, WA 98122
This is a great place to rally after a conference. I should know, because I've done it before and found myself in an intense 3-hour jumbo Jenga game after MozCon. It has a big basement area with shuffleboard and a ton of board games. It also serves good drinks and pretty good food. My British coworkers insisted the steak was insanely good, and since they love meat I'd trust their judgment.
Tavern Law / Needle & Thread
website | Yelp | 1406 12th Avenue, Seattle, WA 98122
This is a craft cocktail bar and speakeasy in one. The speakeasy, Needle & Thread, is upstairs and requires a reservation. You get to it by going into Tavern Law and picking up the phone that is hanging on the wall next to a few diners. The drinks are good, the food is pretty good, Overall well worth a visit.
Sun Liquor
website | Yelp | 512 East Pike Street, Seattle, WA 98122
Sun Liquor is a distillery that makes mainly gin (my personal favorite). It has good vibes and is very close to Capitol Cider, so well worth a stop as you crawl through Capitol Hill.
Von Trapp's
website | Yelp | 912 12th Avenue, Seattle, WA 98122
Von Trapp's is part German beer garden, part bocce ball court. It's large and good for big groups. If you find yourself shut out of some of the other smaller bars mentioned here, Von Trapp's will be more than able to accommodate your party.
Canon
website | Yelp | 928 12th Avenue, Seattle, WA 98122
Canon is known for its whiskey selections. And when I say known, I mean known. It was ranked number six out of the 50 best bars in America. It's a dimly lit, smaller establishment, but it's definitely worth trying to get into. It's next to Tavern Law, so you could really make an evening of it if you liked.
Where to Get Good Coffee
Coffee is a Seattle institution. Please promise you'll go beyond Starbuck's and "Seattle's Best" (which is ironically not the best).
Seattle Coffee Works
website | Yelp | 107 Pike Street, Seattle, WA 98112
This place has whole beans for sale and a slow bar that serves coffee using interesting brewing methods. This place is so loved that my old coworker who moved to New York insists on mailing all of his coffee from here. Now that's love.
Victrola Coffee
website | Yelp | 310 East Pike Street, Seattle, WA 98112
Victrola is up on Capitol Hill and offers roasting tours. Check it out before you hit some of the bars so you can make it through the night.
Stumptown Coffee
website | Yelp | 616 East Pine Street, Seattle WA 98112
Stumptown has some of my favorite coffee. Okay, yes, it originated in Portland, but it's just so Seattle you won't know the difference. It also has tours at 3 pm everyday at its 12th Avenue location.